Search Engine Optimization
Google, Yahoo, Bing.
Organic Traffic, a Long-term Solution
---
SEO is a long-term strategy and the bread and butter of our agency. This isn't something where you pay for traffic, then as soon as you stop paying the traffic disappears. By establishing a strong online presence via optimized signals, you ensure an ongoing place on search engines.
However Search Engines are constantly changing their algorithms around to improve their product causing many so-called "SEO specialists" to use dated techniques that actually hurt your standings instead of improving them!
Get it done right the first time!
On-Site, Off-Site SEO
We include both services in one because our experts understand the importance of both in the equation. Expect:
a Full SEO Audit
In-Depth Keyword Research
White-Hat Link Building
On-site Signal Optimization
Top 3 Spots on Google Percentage of Traffic
46%
Of All Desktop Non-Branded Traffic
58%
Of All Mobile Side Traffic
The 1 rank spot makes a huge difference!- "46.82% of non-branded traffic comes from the top 3 positions on Google on desktops, with 58.97% on the mobile side." Study by Adlift
Chutney's Case Study | Client Since May 2015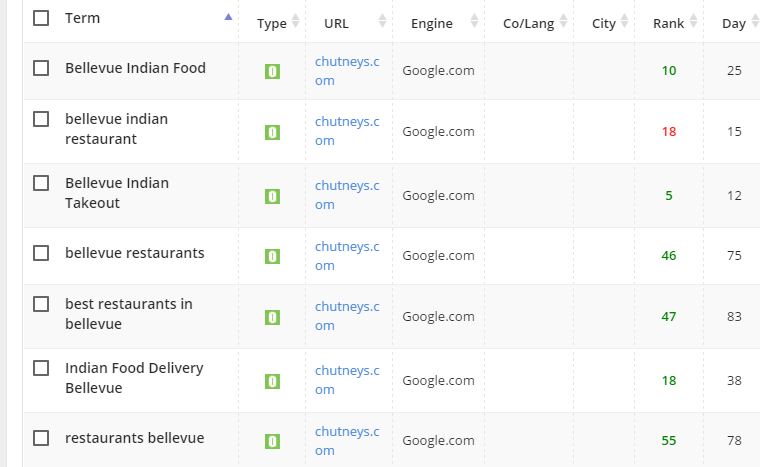 Day After Increases after Expansive On-Site Optimization Implementation.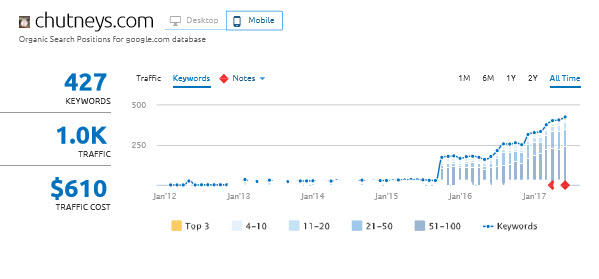 Continuous increase of total keyword strings in the 100 for Google.
Ready to start showing up on the first page of Google? Questions?
Explore our other Popular Services
John DeFranco
DeFranco Insurance
"Now working with BiondiMedia we are receiving on average 2 inquires a week about our services from the internet."