Local SEO
The brick and mortar small business marketing NECESSITY.
How to Rank Your Local Business
---
When you search for something you need, search engines return an answer based on an algorithm. For the most part(with the right SEO signals in place of course!) the most popular answer would be what the search returns.
However a HUGE FACTOR that search engines take into consideration is the LOCATION of the user. IE if a user in Seattle searches for an Irish Pub, though there may be more popular pubs in the world, the search engine will list LOCAL ANSWERS for Irish Pubs; thus stressing the value of LOCALIZED SEO SIGNALS.
The new saying should be "Location, Location, Loca-l SEO!"
Audit, Citations, Signals, Oh My!
When Local SEO is our client's focus; a more in-depth approach is taken by our team on 4 Critical Components of Local SEO
a Full Citation Audit
Local Directory Citations
Social Citations
and On-Page Signals
Percentage of Searches Resulting in Purchases Offline
78%
Of Local Mobile Searches
61%
Of Local Laptop Searches
"According to a recent study, 78 percent of local mobile searches and 61 percent of local laptop searches resulted in purchases offline. In the U.S. alone, there are 7 billion unique local searches monthly. As far as conversion rates go, it could be much worse."
DeFranco Insurance Case Study
Making Sure Your Local Links Are Not Only Pleasing to the Eye, But Optimized for Search!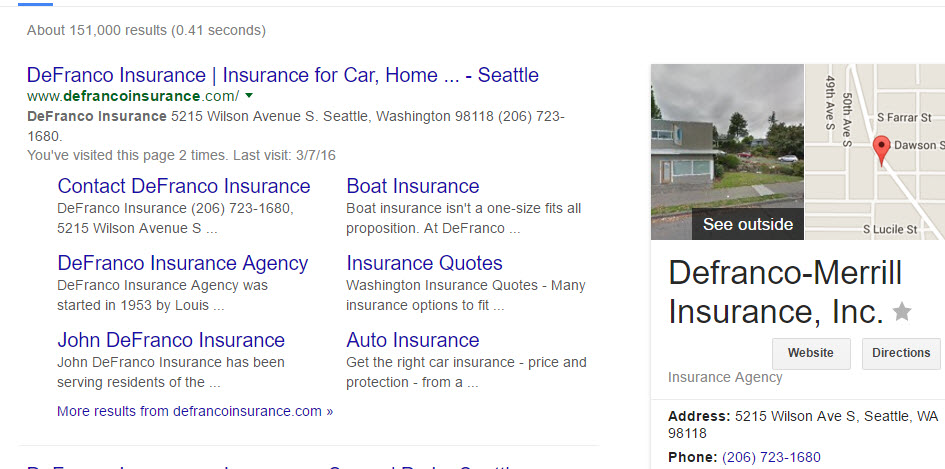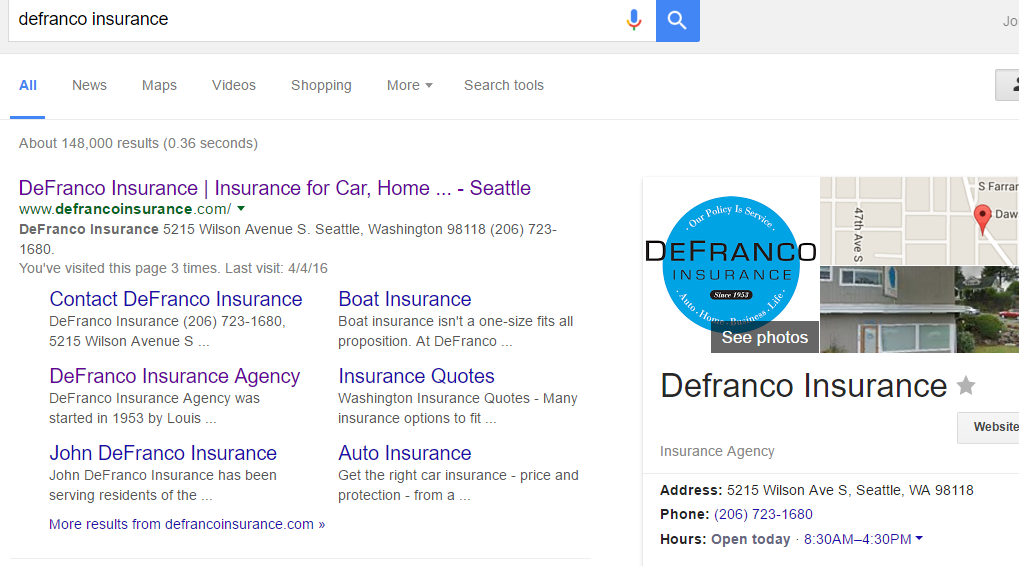 Ready to start getting your business in front people in the area? Questions?
Explore our other Popular Services
Bond Aster
Value Logic Solutions
"I wanted to let you know that a lead found my website and contacted me. I just had a half hour call with her and we are discussing an Intake Session. She was looking for a Seattle business coach that works with small companies, but has large company experience also. I am looking forward to more leads coming through as we move up on the page and get the other key words set up. Thanks."