Building your Online Presence with Biondimedia
The Standard 1-Year Buildout
First Month
---
The first month consists of an onboarding meeting where we get to know your business intimately. Define goals, obtain related information and go over current marketing plans.
We then do a complete audit and diagnostic of your web presence. From your current SEO backlink profile, the responsiveness and speed of your website to your current brand image on social networks; no stone is left unturned.
Our experts then sit down with you and strategically plan your digital marketing presence campaign that is specifically curated for every business based on the data gathered.
Second Month
---
The second month is all about starting to implement your selected marketing focus. Let's say your selected focus was "Web Development", IE a brand new website.
This is when we start going over with you your vision of the site. Design, code, debug and finish a site that you would be proud to share with the world. Even issues such as domain registration or website hosting we take care of for clients.
Third Month
---
We continue to implement, review and control processes involved with your main focus. However with it out of the way, we start to touch up on other areas of digital marketing creating a strong foundation of an online presence.
Following the example, this is when we would start a smaller yet effective social media campaign and establishing SEO foundational signals. Though may not be as suitable for a big business, for the standard small business, creates a world of a difference in your online branding and impression on customers!
Fourth Month
---
With a strong foundation for digital branding in place, we now focus on bringing your brand to the next level by creating our signature Video Handshake.
The content introduces the "real" you to your market in a journalistic style. The video also serves as quality content to expand your presence online and giving more people the opportunity to learn who your are.
Ongoing Work
---
With our foundational first 4 months in the bag, the ongoing months consists of continually evaluating and controlling our marketing campaigns, reporting progress, and improving your presence.
As your digital marketing team, we can also pivot to your ongoing needs that are within our expertise. The continued goal to build your presence and to your success!
Chutney's Case Study | Client Since May 2015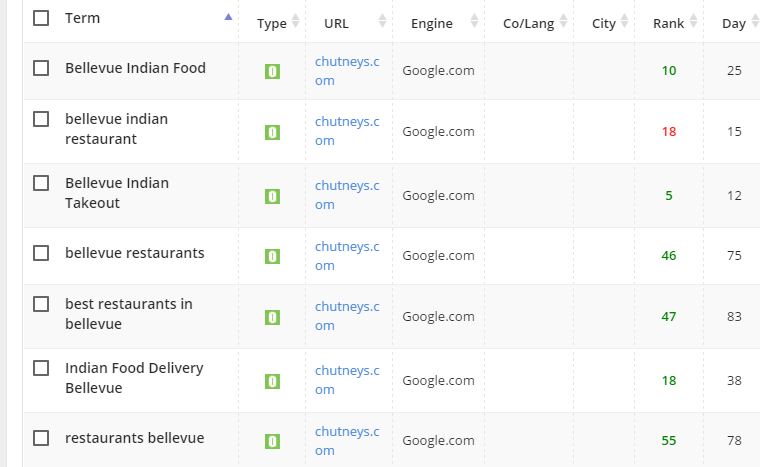 Day After Increases after Expansive On-Site Optimization Implementation.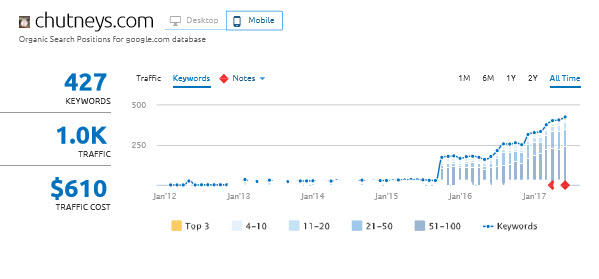 Continuous increase of total keyword strings in the 100 for Google.
Ready to start showing up on the first page of Google? Questions?
Explore our other Popular Services
John DeFranco
DeFranco Insurance
"Now working with BiondiMedia we are receiving on average 2 inquires a week about our services from the internet."