Simple Tips For Managing Your Social Media Page / Brand
So you get it. You've heard so many times about the power of social media and the potential it has to bring your small business more business. You now understand this value and know that you need to do something about it.
But man is it frustrating! It's becoming another job on top of the many other hats that you, like every small business owner and entrepreneur, has to wear and you just can't seem to get it right. The whole 4 views and 5 page likes is burning a hole in the back of your neck and you're on the verge of conceding that this is just not worth the effort and time for the results that you are getting in return.
Don't worry. We've ALL been there.
It's sort of like when you pick up a hobby; let's take Golf for example.
At first, we expend more energy on small things and do things inefficiently. Emphasizing on power over control. Or perhaps use your arms, instead of your back.
We've put together 4 simple tips that will help you to use more of your "back" instead of your "arms".
Scheduling Social Media Posts
I had a client call me up one time just complet
ely confused. "I just don't get it. Why did my post only get 4 views while your post got 300 views".
I responded "well... you did post at 11pm on a Sunday night while mine was on a Friday afternoon."
Just because the only time you finally have time to do some 

social media "work" is at a time that no one else is awake doesn't mean you have to post it at that very moment!
Every Social Media tool has the capability to schedule your posts ahead of time. 
At this point you just need to apply some common sense and some business knowledge. When do my users go on the most?
Also using a scheduler can create the illusion of an active profile. Instead of posting those 5 awesome things you found all at one time. Try spreading it out across the week!
Sharing Old Content / Rehashing Content
Writer's block. We all get it. Some days, you just may not be able to think or find something to be able to post. However that should never stop you from hitting your schedule or aspirations to have an active campaign.
Sharing Old Content is one way to create "new activity".
It's what "throw back thursday" / #tbt is all about. Bringing up an awesome business memory can be just as inviting as when you reminisce memories in your personal life.
Invite Your Personal Friends List
This may seem like a no brainer, but for some business owners, bringing the business side to your personal life can be extremely unappealing.
One of my mentors once told me that the difference in success can simply be the pride you have in your work / business. A business owner should never be shy to promote their business. And yes if done wrong, it can create that anxiety that you're afraid of, but honestly for me, as long as I don't repeatedly show my business to my friends every single second, people always have supported me.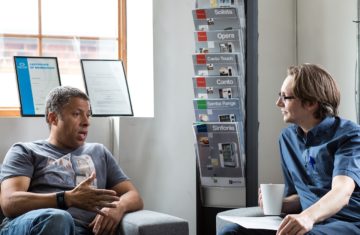 You friends would much rather give you their business vs a complete stranger but they need to know what you actually do for business.
Not to mention that having a fan base on your Facebook page that truly supports you/your business to help you get started is what differentiates a successful page vs a unsuccessful page.
One wants to follow a page with no likes or conversations going on?
These 3 easy tips can and will make a huge difference towards the success of your page.
Curious about what having your Social Media managed by BiondiMedia looks like?
Let's start to get people talking about your brand! Questions?